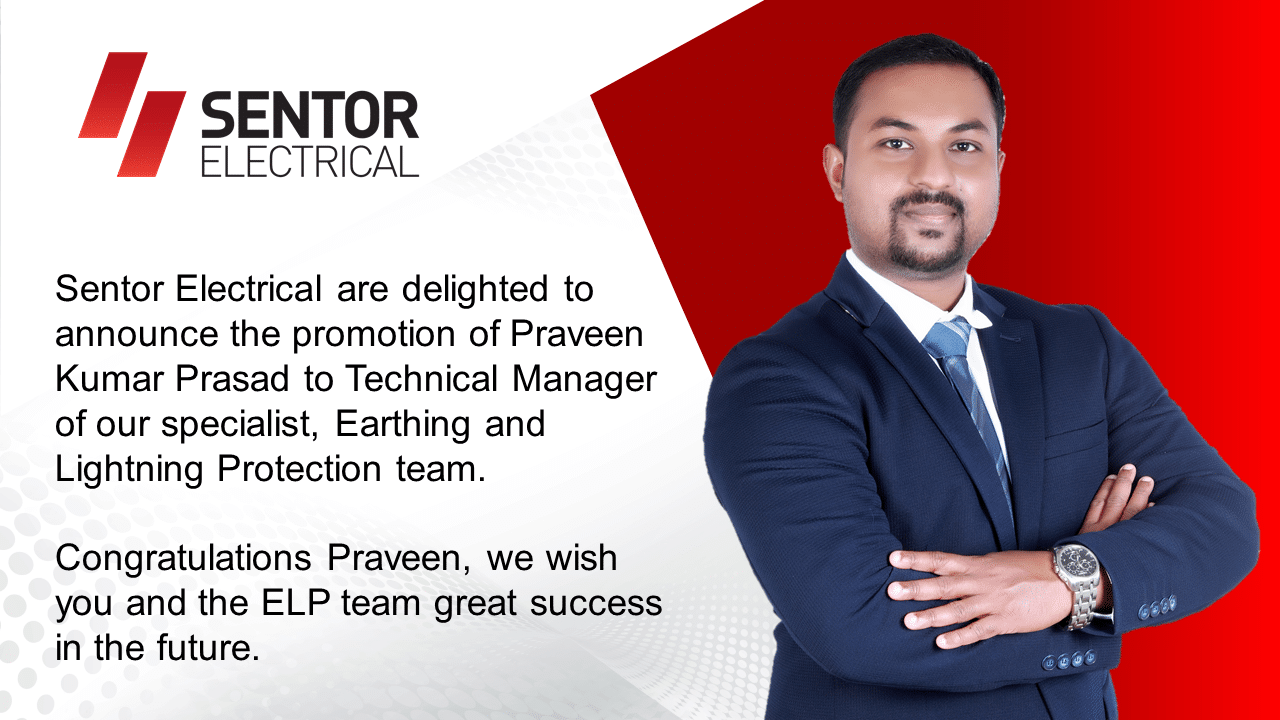 08 May

Furse Technical Manager

We are delighted to announce the promotion of Praveen Kumar Prasad to Technical Manager for our Earthing & Lightning Protection team.

Praveen has worked for Sentor Electrical for five years. During that time, he has excelled using his excellent knowledge of design and installation practices for the market-leading ELP brand, Furse.

In addition, his Techno/Commercial ability will allow Praveen to uniquely support our customers in all aspects of ELP, from product selection & design, through to the installation phase of a project.

Please join us in wishing Praveen and the ELP team great success in the future.

Sentor. We get it right. First time. Every time.