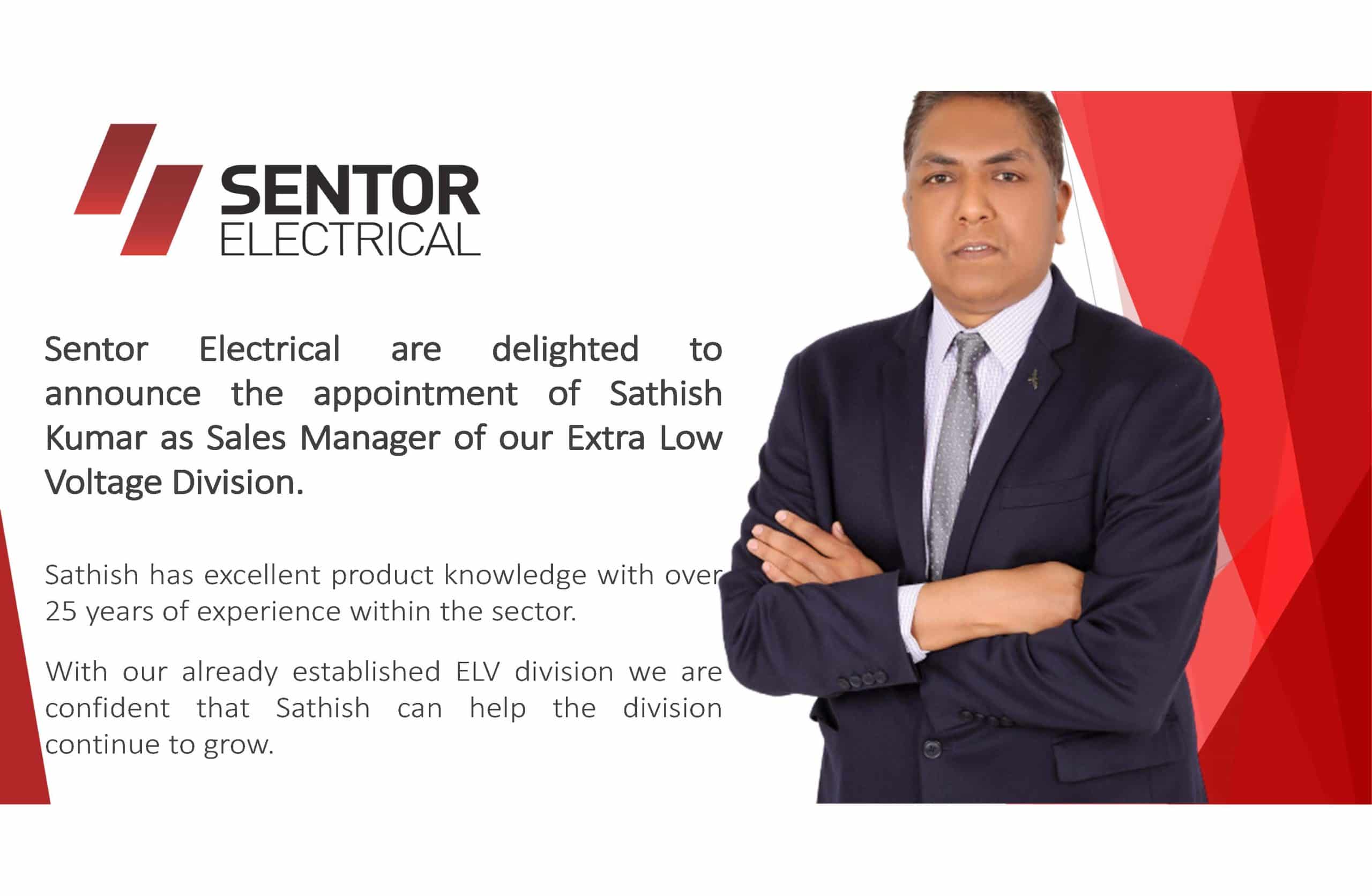 01 Sep

New Sales Manager – Extra Low Voltage Division

Sentor Electrical are delighted to announce the appointment of Sathish Kumar as Sales Manager of our Extra Low Voltage Division.

Sathish has excellent product knowledge with over 25 years of experience within the sector.

With our already established ELV division we are confident that Sathish can help the division continue to grow.

We are delighted to add Sathish to our team.